Supersalone 2021: home and kitchen trends
"The Supersalone was the demonstration that, in times of difficulty, the intertwining of courage, passion and clarity in objectives is a lever that can change the world." With these words, architect Stefano Boeri concluded this special edition of the Salone del Mobile, which animated Milan from September 5 to 10.
The new format of the Salone was an opportunity to show the world a strong signal of restart and vitality, presenting to a general public the essence and excellence of design. More than 400 brands exhibited at the event, 17% of which came from abroad.
The watchwords of Supersalone 2021? Technology, wellness, innovation and sustainability.
Supersalone 2021 home furnishing trends : nature, fluidity and minimal style
Every year Milano Design Week dictates the home furnishing trends for the coming year, giving space to new styles and design ideas to be inspired by to furnish one's own environments. With lockdown first and then smartworking, we have rediscovered the centrality of the home, which has become even more of an oasis, a refuge and a temple of well-being.
Welcoming, comfortable and technological, our home is the realm of comfort, the only luxury we are no longer willing to give up, and it is an increasingly fluid and multifunctional place, where spaces dialogue harmoniously and are in continuity with each other.
The absolute protagonist of this edition was sustainability, and the very layout of the fair was an invitation to rediscover a strong bond with nature, protecting it through the choices and habits of everyday life. In the world of interior design is the minimalist style to set the trend at the Salone del Mobile 2021: the furniture is focused on the essential and the goal is to get rid of everything superfluous.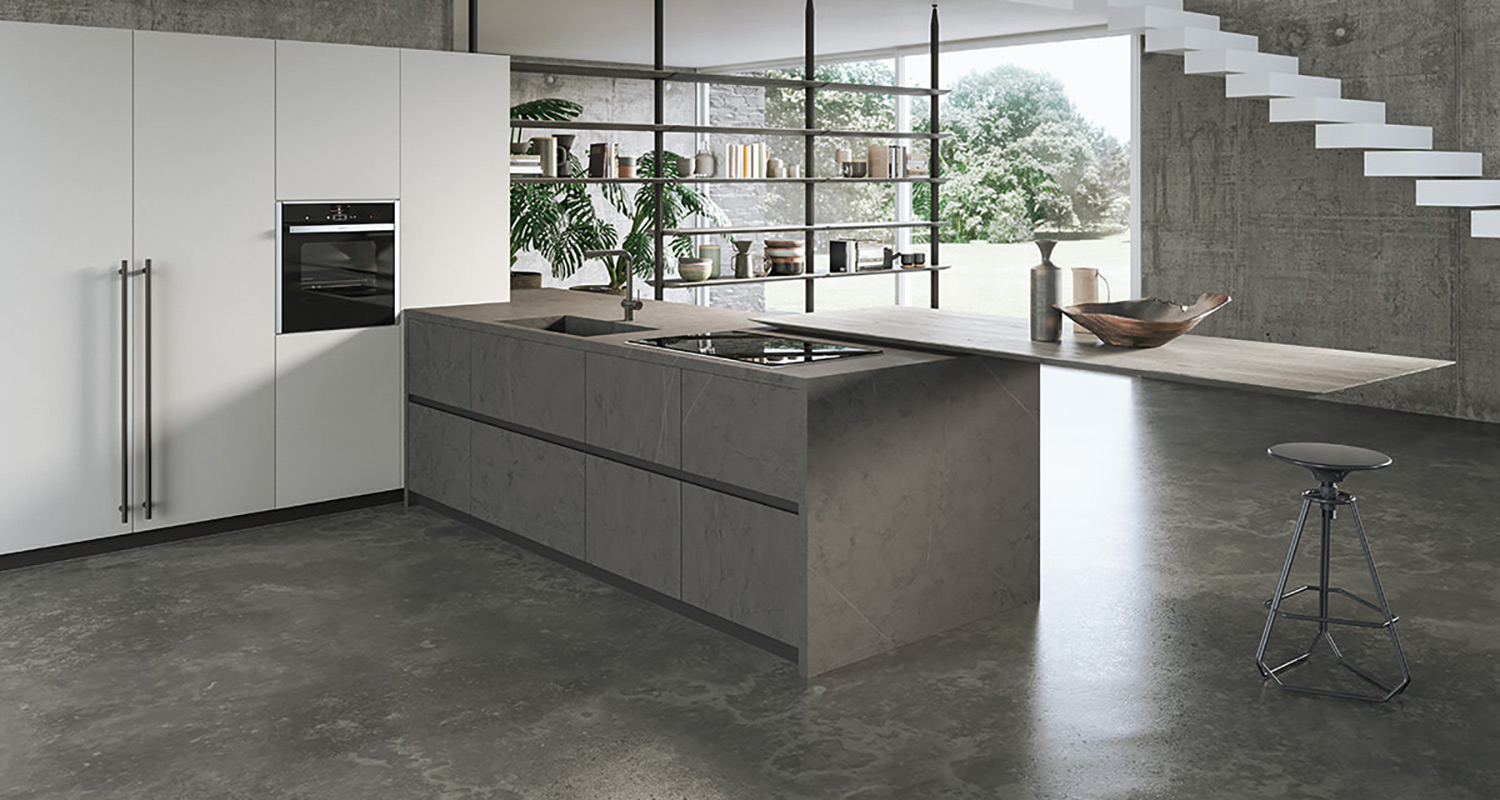 Supersalone 2021 kitchen trends: technology and sustainability
In this increasingly fluid and multifunctional home, the kitchen, made of metal or natural materials, is technological and innovative and merges in a relationship of osmosis with the living room, sharing the same finishes and textures.
Color plays a key role in the home and, in addition to the classic neutral palette of basic colors, we also see the emergence of more vibrant hues and brushstrokes of blue, green and red.
This year's Supersalone teaches us the importance of making the best use of the resources at our disposal, creating beautiful and functional works and safeguarding our future and that of our Planet.