System 22: design in absolute freedom
Alta Cucine gives life to a modular and extremely flexible project, which allows you to create your own kitchen by personalizing it down to the smallest detail.
Freedom to think, give shape to spaces and fill them, letting yourself be guided by design and functional needs, without setting any limit to creativity. All this is System 22. Not a kitchen model subject to the passage of time, but a universal System, which is constantly renewed in the finishes and expanded in modularity, so as to always offer new solutions and opportunities. The kitchens of System 22 evolve over the years, innovating and changing, depending on the aesthetic taste and the needs of the people who live them.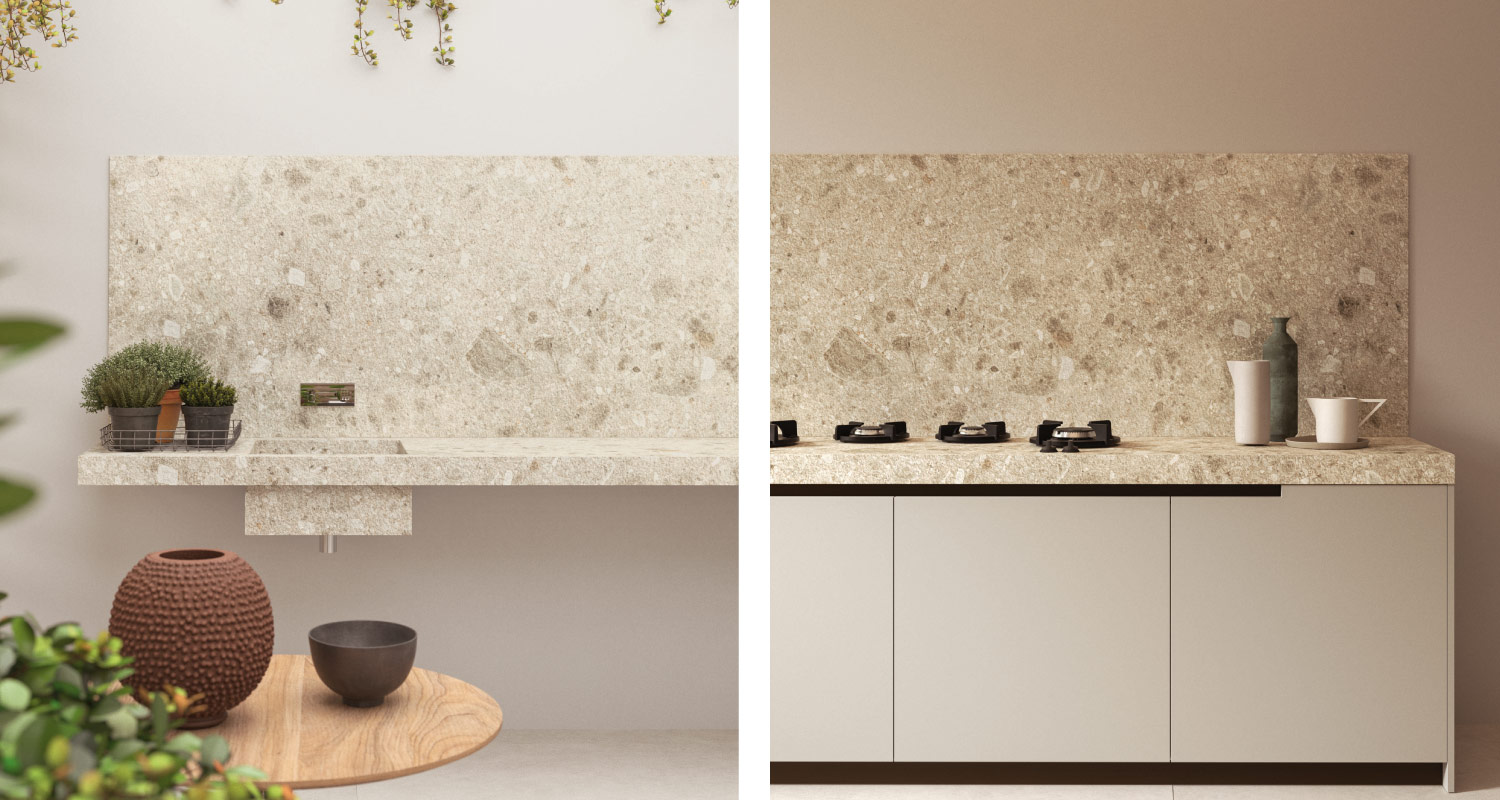 Infinite possible combinations
Alta's desire to always look for new and different modularity has led System 22 to become progressively richer, so much so as to guarantee customizations, possibilities of sizes and almost infinite combinations.
Today it is possible to choose from over 5000 articles, available in 10 widths, 18 heights and 4 different depths (all standard). It is also possible to request made-to-measure modules to customize the kitchen according to the customer's specific needs.
What is another strong point? The perfect integration between the modules, which gives the designer unlimited compositional freedom.
The nuances of the material
The range of materials, colours and finishes is also very wide. Each kitchen can be chosen from 10 different materials, available in 300 finishes, up to lacquer with water-based paints, sample-dyed woods or RAL lacquer finishes.
Among the materials available in System 22 are wood, glass, ceramic, aluminium, steel, burnished aluminium and various eco-compatible materials such as pet or technical glass, quartz, dekton…
Alta draws on these materials that nature has given us and gives them a new shape, to offer new sensory moods and elaborate a beautiful, elegant kitchen, with soft and discreet colors, as the great Haute Couture made in Italy has always taught in the fashion world.
This wide variety of proposals is completed by the choice of functional accessories. LED systems, equipped panels and motorized mechanisms, in fact, further enrich an already extremely wide range, thanks also to Alta's partnership with the most prestigious brands in the sector.
The customer therefore plays a central role in Alta's design philosophy. Each environment is designed around its needs, according to its style choices and space requirements.
The kitchen from your point of view
A project of coordinated and coherent style, where architecture and furnishings become one and where each environment is designed for those who will live in it. Sophisticated materials, precious details, timeless shapes designed to offer surprising comfort.
Sistema 22 di Alta is designed to live even outside the kitchen environment, creating a coordinated and organic style of furnishing in which every detail contributes to making the whole unique and extraordinary. From the kitchen to the living area, up to bathroom furniture applications.
This is the Alta Another view project: a value proposition based on Alta's style, a modern style, guided by ergonomics and sustainability, in line with contemporary design trends, but absolutely distinctive and recognizable.